Gisela Dulko in Beijing to Support Fernando Gonzalez
Gisela Dulko who is supposed to play in New Heaven this week, was asked to stay in Beijing a couple more day to be with her boyfriend, Fernando Gonzalez, during the final against Nadal on Sunday.
Hans Gildemesteir, Chile's Davis Cup Captain, said he asked Gisela, who had a flight to catch after Fernando' match against Blake, to stay a little longer to support the Chilean.
Even she had to play in the US this week she accepted and choose to stay in Beijing.
Gildemesteir said that after the semifinal match against Blake, Gonzalez, was very tired but happy and when he saw Gisela after the match they hugged each other and the Chilean was very emotional.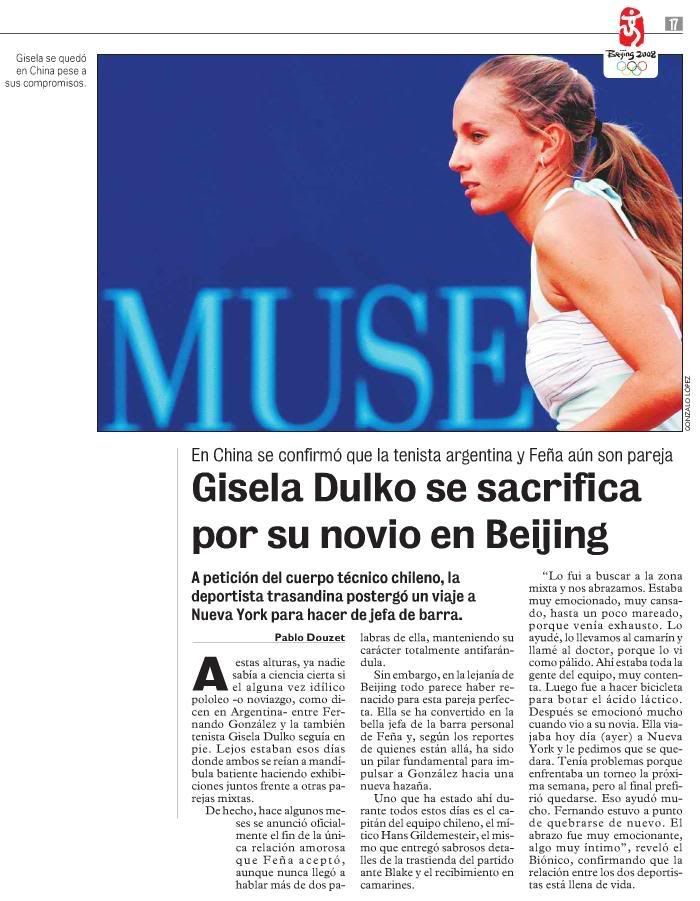 Information thanks to
FFGC
and
WTA Womens Tennis